The Aristo Advantage
While the Toyota Aristo chassis is similar to its U.S. counterpart (the Lexus GS300), there's one big difference. The Aristo packs a serious power plant – the unsurpassed 2JZGTE engine.
After its debut in 1991, Toyota created a second-generation Aristo for the Japanese market in 1997. It featured the same great VVT-i engine technology for outstanding performance and fuel economy.
This powerful engine became legendary. It was so popular that it was duplicated in the Toyota Supra, the car that became a superstar in the "The Fast and the Furious" Hollywood blockbuster in 2001. Turbofans around the world soon began buying up Aristos to swap the 2JZGTE engine to "soup up" their non-turbo Supras (Supra SZ).
Although Toyota stopped producing the Aristo in 2005, this luxury Japanese car remains one of the most in-demand vehicles in the global second-hand car market.
Toyota Aristo Buying Tips
If you're looking to take your driving experience to the next level, the Toyota Aristo is a perfect choice. It gives you the best of everything. It's built like a Toyota, styled like a Lexus, runs like a Supra, and you can import it for a very reasonable price. What more could you ask for? The Aristo is available in two versions – the Aristo S300 and V300. Both have Vertex editions, but the S300 comes with a non-turbo 3.0-liter engine instead of a V300. And there's a big difference in price.
When you're shopping for a Toyota Aristo, be sure to check the model code. JZ161 represents the turbo engine, while JZ160 represents the naturally aspirated engine.
Double-check which engine is currently in the car. Why? A car that's advertised as being a JZ161 may have had the original turbo engine replaced with an atmosphere engine. You want to get what you're paying for!
What Makes the Toyota Aristo Special?
If you're shopping for a Toyota Aristo, the engine is your top consideration. This car's 2JZGTE engine not only gives unsurpassed power - it can easily be tuned to provide over 700 HP.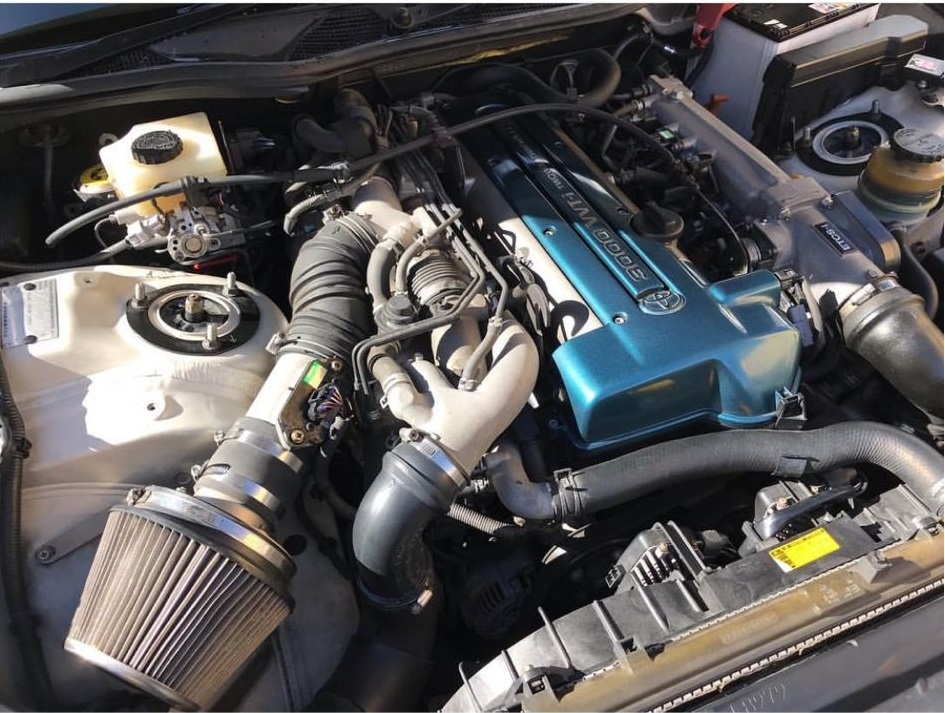 So be sure that the car's engine has been carefully maintained by previous owners. Look carefully at the mileage. Price-wise, you won't save much on cars with higher mileages of 150k or 200k.
Focus your search on models with mileage under 100k. That way, you'll feel confident that you're getting a car with an engine in premium condition.
Also, keep in mind that the timing belt should be replaced at 100k. Look for oil marks – a bad sign.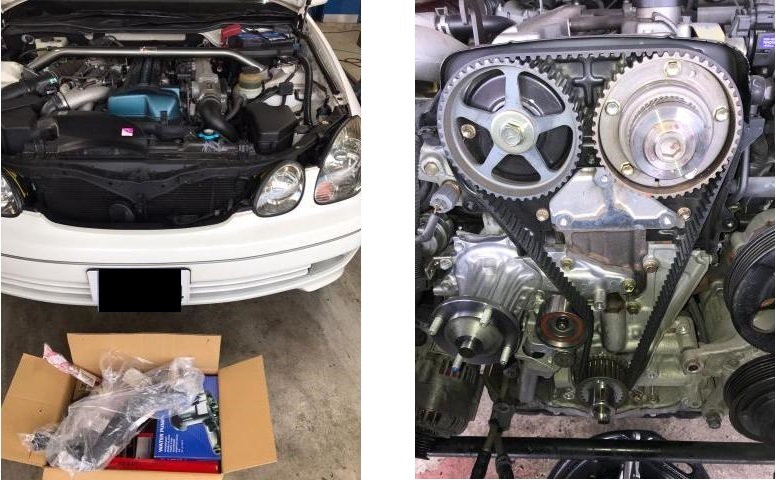 How much should you expect to pay? Approximate costs:
Aristo V300 Vertex Edition (mileage below 50,000 km): over $20,000
Toyota Aristo Features
Looking for style and comfort? You'll find it in the Aristo luxury version.
Leathered electrically adjustable seats
Glass sunroof
Automatic air conditioning
Wooden steering wheel
17-inch alloy wheels
Are you a car fan who loves to tinker? You'll enjoy spending time tuning your Aristo. You can upgrade the SJZ with programmable ECU, cams, or turbo kits. You can easily upgrade to 700 HP – or more! Turn that elegant sedan into a driving powerhouse.
The Toyota Aristo gives you sports car power with luxury sedan style. What could be better?
Contact us at [email protected] and we'll find an Aristo that's just right for you.