Whether you're a car-loving millennial, a Gen Xer, or an old-school sports car fan, you've heard about the legendary Toyota Supra. In the automotive world, the Supra shot to superstardom with its breakout role in "The Fast and the Furious" blockbuster movies. With its unmistakable aerodynamic shape, the fourth generation A80 Supra generated a diehard cult following.
That was then. What about now?
After a 20 year pause, Toyota released the fifth-generation Supra in 2019 – but it proved to be a letdown for hardcore fourth-generation Supra fans. Toyota had collaborated with BMW on the Mk5, and incorporated a BMW-sourced engine – not the Toyota 2JZ engine that had become had become legendary in the market. It just wasn't the same.

Although Toyota stopped Mk4 production in 2002, this fourth-generation Supra model is still a superstar. It's the most celebrated product in Toyota's sports car history, and turbofans around the world continue to seek out.
Built between 1993 and 2002, The Toyota Supra MkIV offered two different engine options; a naturally aspirated 2JZ-GE, 3.0-litre, straight 6 with 220 horsepower, and a 2JZ-GTE 3.0-litre twin-turbocharged straight 6 with 280 horsepower. Each model offered both automatic and manual options.
How much should you expect to pay for a Supra Mk4 in Japan?
The covid pandemic brought big changes in consumer buying behavior. More car collectors began hunting for the best Supra Mk4 models on the market – resulting in a doubling or even tripling of prices.
Some examples from the past year:
| Grade | Transmission | Engine type | MSRP 1993-2002 | Market price: lowest/highest |
| --- | --- | --- | --- | --- |
| SZ | AT or 5 speed manual | Non turbo | 2,950,000 jpy | 2,230,000 - 4,125,000 jpy |
| SZ-R | 5 or 6 speed manual | Non turbo | 3,470,000 jpy | 3,025,000 - 4,530,000 jpy |
| GZ | AT only | Turbo | 4,550,000 jpy | 3,920,000 - |
| RZ-S | AT and 6 speed manual | Turbo | 3,880,000 jpy | 2,733,500 - 9,450,000 jpy |
| RZ | AT and 6 speed manual | Turbo | 4,480,000 jpy | 3,990,000 -7,100,000 jpy |
The Supra underwent a slight facelift in 1997, and had a modification to the headlights, steering wheel, and minor changes to the engine room. But what really mattered was that the Supra Mk4 stayed true to its unique engine design.
The Secret Behind the Success of the Supra Mk4
The fourth-generation Supra combines power, overengineered turbocharged engine reliability, an aerodynamic body, and a 6-speed Getrag transmission.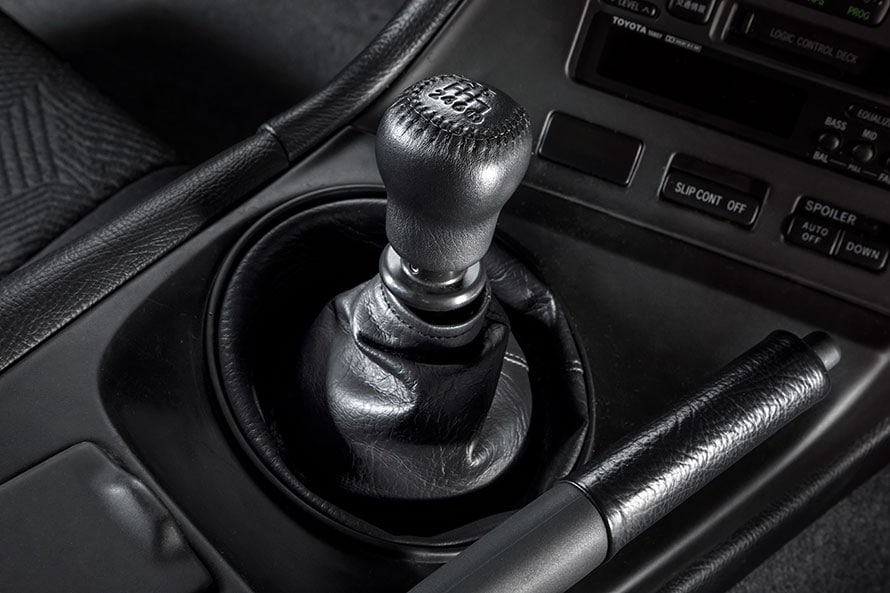 Of course, the star feature is the Mk4 Supra's six-cylinder turbocharged 2JZGTE powerplant – an engine so powerful that it's a favourite even with pro motorsports teams. But it's not just the engine's HP capacity that makes it so popular: it's the fact that this engine can be upgraded to amp up the power output. Buyers in the aftermarket quickly learned that the 2JZGTE engine could be tuned to well over 280HP without affecting reliability. Even a small modification could turn the Supra into a supercar.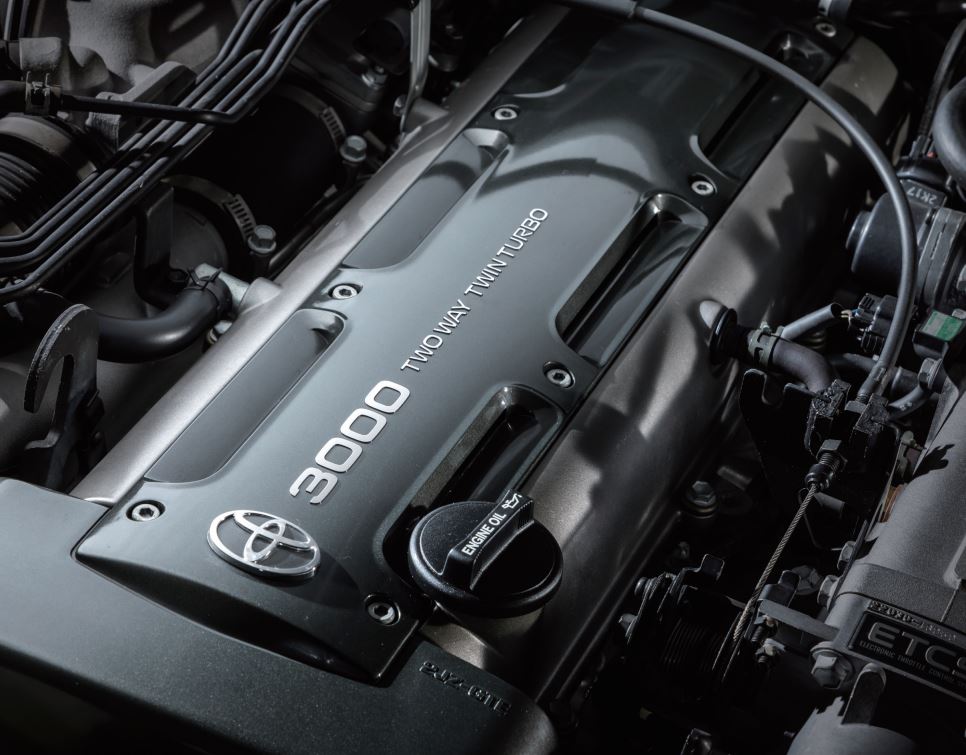 Should You Buy a Modified Supra?
Turbofans look for two things when they're shopping for a Supra - a turbocharged engine, and manual transmission. And the market is responding to consumer demand. There are more and more modified cars available every year.
The Supra Mk4 came with a 6-speed Getrag gearbox, which has great shifting capability and is designed for major engine power. But suppose the car you're looking at has automatic transmission. Replacing automatic transmission takes time, money, and effort – and Getrag transmissions are expensive and hard to find in the used parts market. This example's start price is 1,000,000 jpy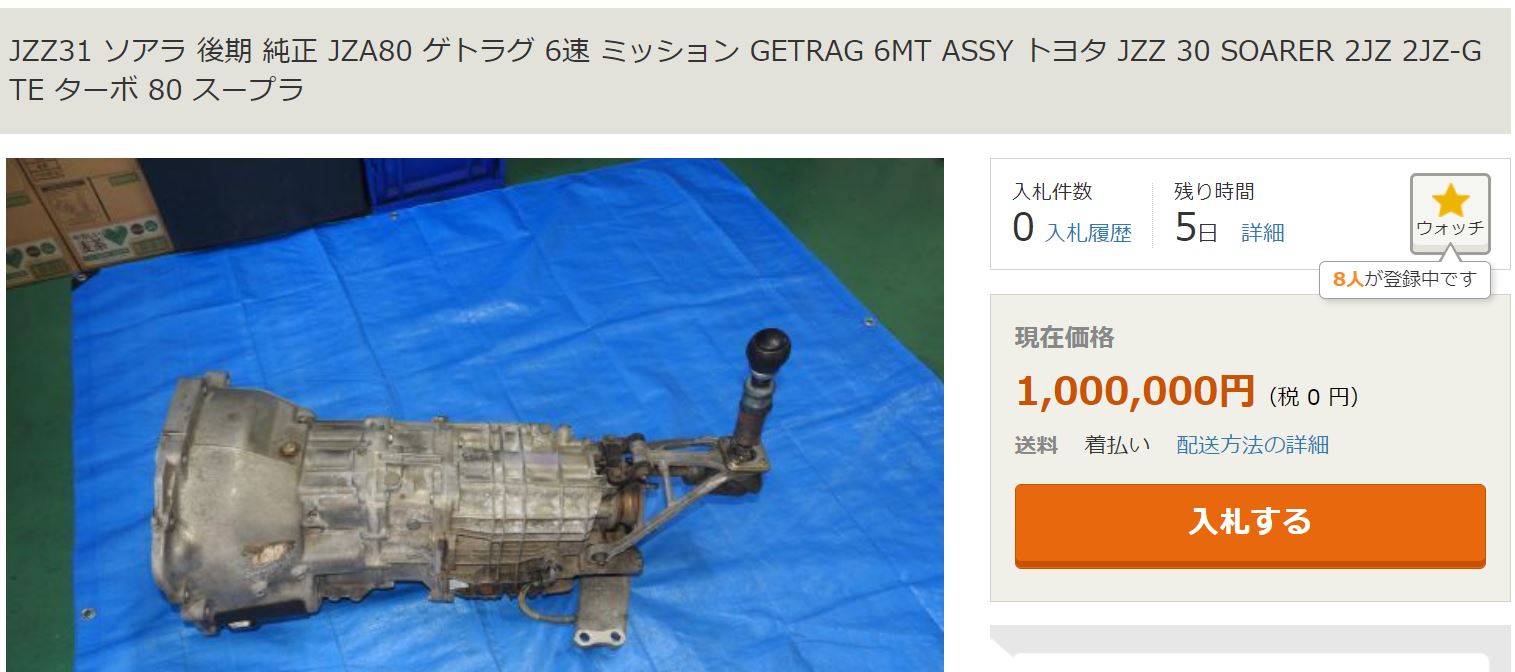 As a result, most Supra sellers have replaced automatic transmissions with manual transmissions from other Toyota models. As good as they may be, they're no match for the Supra's Turbocharged 2JZGTE engine. There's no guarantee that you'll get the results you want.
Some Supras on the Japanese market have a swapped engine. It 's usually sourced from the Aristo, which had the same highly respected turbocharged 2JZGTE engine. But Aristos in top condition are expensive, and generally their engines are taken from high mileage or damaged cars. That means you're not likely to get top quality with engine swap Supra.
Some examples from the Yahoo auction: used engines are selling for 550,000-880,000 jpy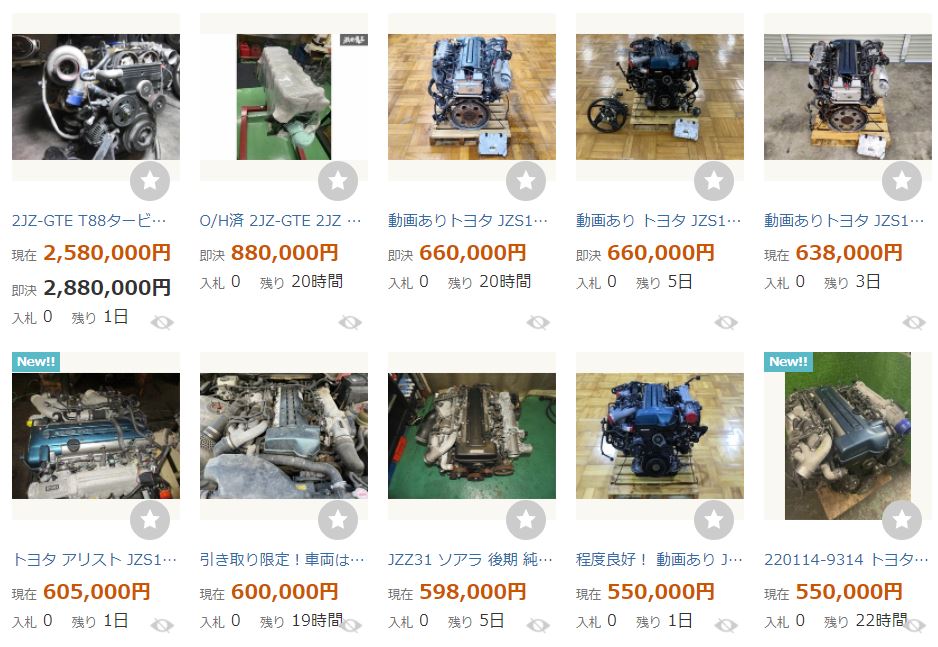 Your best option is to shop for a car that retains its original parts and hasn't been modified. That way, you'll know exactly what you're getting and the quality you're paying for.
And if you have the time and the budget, choose the tune-it-yourself option. That will let you make exactly the modifications you want with the best parts available to you.
Whatever your budget, we'll work with you to find one that will give you the driving experience you dream of. As automotive professionals, we understand that the Supra Mk4 is much more than a car. It's a legend.
Contact us at [email protected] and we'll find a Supra that's just right for you.